Who are we?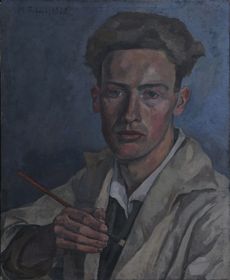 autoportrait
huile sur toile
65 x 51 cm
1929
Fondation Maurice Robert is a non lucrative foundation, created in 1993, with the objective of diffusing the Works of Maurice Robert (1909 – 1992) through exhibitions and publications.
The Foundation manages the Catalogue Raisonné of the Works (public and private collections), looks after the diffusion of the works under its custody and ensures their proper conservation.
Foundation Committee
The Foundation Committee consists of:
Mr. Luc Robert, president
Mr. Christophe Robert

Some works may be acquired by individuals or institutions, please contact.